Image caption Asad Shah died after being found badly injured near his shop in the Shawlands area of Glasgow on Thursday BBC Photo. ...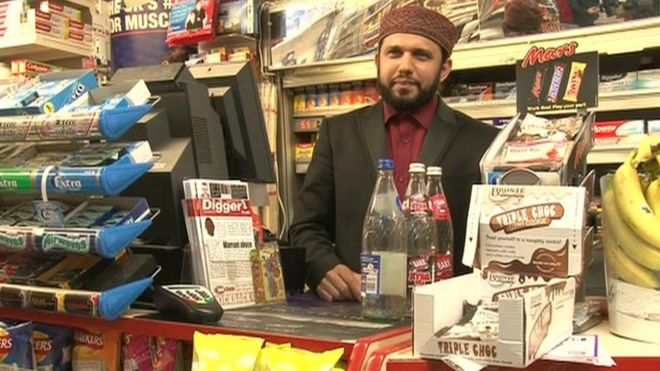 Shopkeeper from Glasgow
Murdered on Good Friday
By spineless Bradford extremist
Innocent man stabbed to death
Asad's message of peace
So hazardous to extremists' ears
Rupturing their stone-hearts
Beyond human comprehension
Asad Shah is guilty as charged?
Guilty of false prophesy?
Guilty of respect,peace & love?
Guilty of being an Ahmadi?
Love for all,hatred for none
Shah preached it 24hours daily
As Gulam Ahmad's protege
Shah died with heart of gold
Glasgow glowing with sadness
To mourn the peace advocate
Like Shakespearean Macbeth
Your killers have murdered sleep
Never to taste sleep again
Rest in peace Asad Shah 😢😢