Media captionJeremy Hunt tells Today Damian Green clearly breached ministerial code but calls sacking a "sad moment" Theres...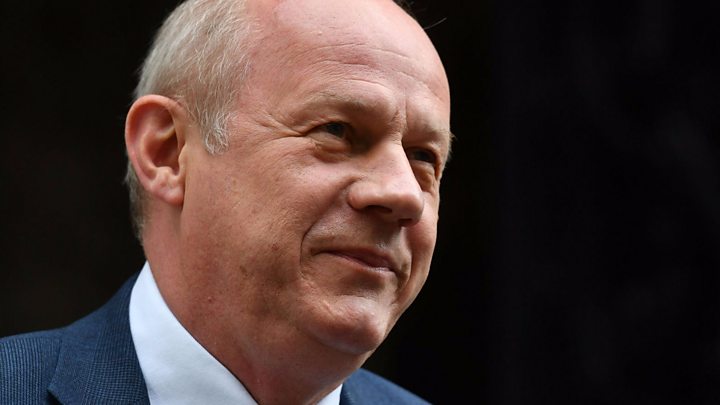 Media captionJeremy Hunt tells Today Damian Green clearly breached ministerial code but calls sacking a "sad moment"
Theresa May had to sack Damian Green after he "lied" over what he knew about police claims to have found porn on his office computer, Jeremy Hunt has said.
The health secretary said the PM had acted with a "heavy heart" in firing the minister, her second-in-command.
Mr Hunt said questions remained about the conduct of the ex-police officer who leaked details of the pornography.
Mr Green continues to deny "hurtful" allegations that he downloaded and viewed the material.
He also apologised for making writer Kate Maltby, who says he made inappropriate advances towards her in 2015, feel uncomfortable.
During her visit to Poland, Mrs May said that she expected leaks by former police officers in relation to Mr Green to be "properly investigated" and "taken seriously".
Foreign Secretary Boris Johnson said he hoped Mr Green would "one day come back" to serve in cabinet.
Mr Green has tweeted that he has been "overwhelmed" by supportive messages.
Why Damian Green had to resign
It was the minister's denials - rather than anything he is alleged to have done - that ultimately led to his downfall. By admitting he had made "misleading and inaccurate" statements to the media, he had breached the ministerial code, a Cabinet Office inquiry found.
The inquiry also found that although there were "competing and contradictory accounts of what were private meetings" between himself and Ms Maltby, the investigation found her account "to be plausible".
The investigation was prompted by Ms Maltby's allegations - denied by Mr Green - but it was later widened to include claims legal pornography had been found on his computer after a police raid on his Commons office in 2008.
Mr Green reacted to Mr Quick's claims, in a Sunday Times article, by saying he had not been told that "improper material" had been found on his Parliamentary computer.
He also accused Mr Quick of being the source of the story and said he was "tainted, untrustworthy and discredited".
But in his resignation letter, he said his statements could have been "clearer" and conceded that his lawyers had been informed by Met Police lawyers about their initial discovery in 2008 and the police had also raised the matter with him in a phone call in 2013.
"I apologise that my statements were misleading on this point," he said.
Mr Hunt told BBC Radio 4's Today programme it was clear Mr Green had "lied" and said it was right that cabinet ministers were held to the "very highest standards of conduct" - but it was still a "sad moment".
Mr Quick told the BBC he will continue to "seek a retraction" of the comments Mr Green made about him, saying the matter was "in the hands of my lawyers".
Ex-police officers face investigation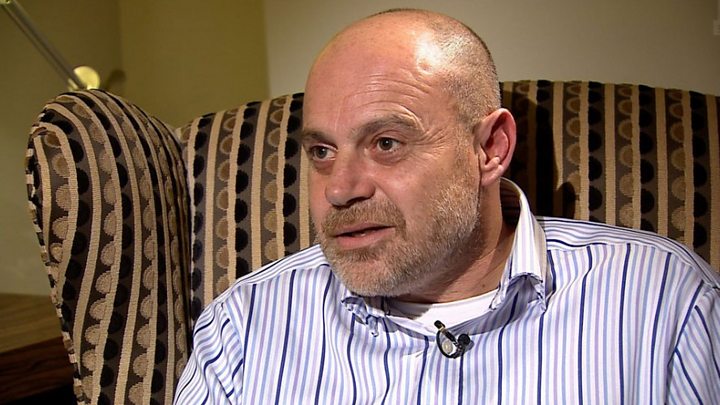 "I was shocked": Former detective constable Neil Lewis speaks to the BBC
Bob Quick and another retired detective, Neil Lewis, who told the BBC he had been "shocked" by the contents of Mr Green's office computer, are being investigated for possible breaches of the Data Protection Act.
The Metropolitan Police, who referred the case to the data regulator, said the pair were under investigation over the "apparent disclosure to the media of confidential material gathered during a police investigation in 2008".
Information Commissioner Elizabeth Denham said: "These are serious allegations and we are investigating to determine whether the law has been broken and what further action is necessary including potential criminal prosecution."
Conservative MPs are angry about the alleged actions of the two retired detectives, with Jeremy Hunt claiming they "did not sit comfortably in a democracy", something, he added, Theresa May "had made clear" in her letter to Mr Green.
Mr Johnson said the actions of the police "had the slight feeling of a vendetta", and needed to be investigated further.
May 'a lonelier figure now'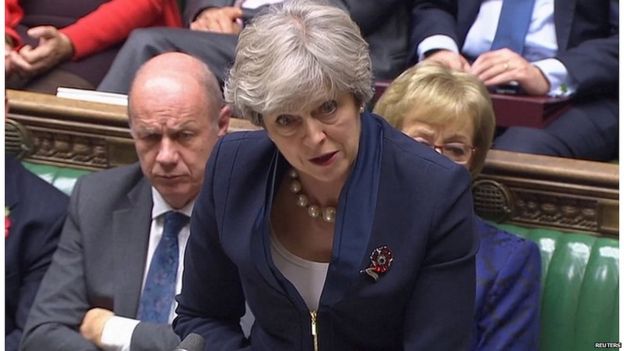 Damian Green was a confidant of the prime minister for many years
Mr Green, 61, who as first secretary of state was effectively the PM's deputy, is the third cabinet minister to resign in the space of two months - Sir Michael Fallon and Priti Patel both quit in November.
It is not likely that Mr Green's exit will suddenly unleash another bout of turmoil,
writes the BBC's Political Editor Laura Kuenssberg, in her blog
, but it does leave her a "lonelier figure".
Mr Green, who campaigned for Remain in last year's EU referendum and had been a leading voice in Cabinet for a "softer" Brexit, has been a friend of the prime minister's since their Oxford University days.
A Downing Street source said his resignation was a matter of sadness and regret for Mrs May, who is in Poland to announce a new defence treaty.
But as prime minister she had to make sure members of her government abided by the ministerial code, the source added.
The PM may decide not to appoint a new First Secretary of State, Downing Street said, but a replacement for Mr Green's other role, as Cabinet Office minster, would be announced in the New Year.
Asked if his departure left Theresa May more isolated, Mr Hunt said "leadership is lonely" but she had shown "extraordinary resilience in very challenging circumstances".
Kate Maltby's parents give their reaction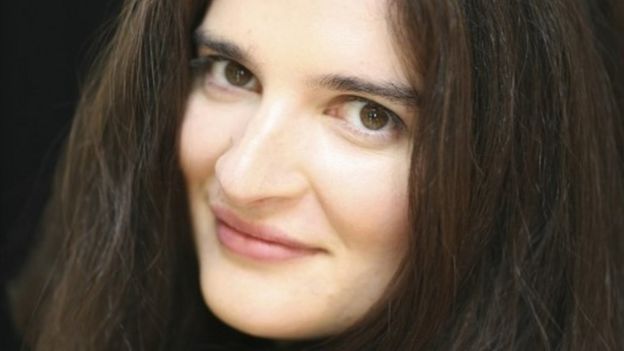 Kate Maltby's account was found to be plausible, the report says
Kate Maltby's parents, Colin and Victoria, said in a statement they were not surprised to find that the inquiry found Mr Green to have been "untruthful as a minister, nor that they found our daughter to be a plausible witness".
They praised their 31-year-old daughter for her courage in speaking out about the "abuse of authority".
Ms Maltby is not commenting on Mr Green's resignation until she receives more details from the Cabinet Office.
On the wider issue of dealing with instances of sexual harassment or bullying in Parliament, Mrs May said the leader of the House of Commons and leader of the House of Lords were working to ensure there was a proper grievance procedure.