I just don't know how to address you today because of the boiling anger in my heart. My anger is currently boiling like surging waves ...
I just don't know how to address you today because of the boiling anger in my heart. My anger is currently boiling like surging waves against a restive bank of a deserted river. I am far away in Glasgow,
grieving over the theft
of my brother's laptop in Nigeria.
I cannot even address you as 'Dear Brother' since I was not sure of your gender of criminality.
You're free to accuse me of weeping more than the bereaved or swallowing paracetamol tablets for another man's headache.
As long as I am not taking expired codeine.I am at liberty to lampoon your foibles as if teleguided by unseen spirits.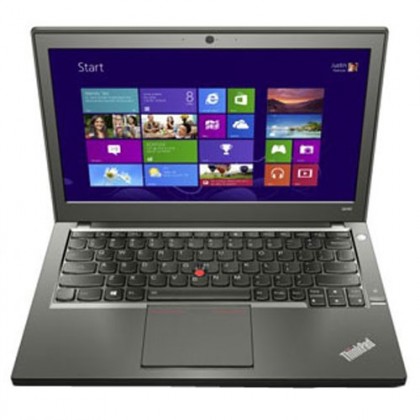 l wish to appeal to 'humanity' in you to return the laptop of Dr.Mahfouz Adedimeji of the University of Ilorin as urgent as possible.
For argument sake, let us assume you mistakenly took his laptop at the
International Conference Centre
in Abuja as he stepped out to see somebody.Now is the time to return it.
Dr.Adedimeji is more than a loyal friend to me, he is a wonderful brother from another precious mother. We started campus journalism together at the old mini-campus of Unilorin along with other undergraduates.
This gentleman is the immediate past Director of the Centre for Peace and Strategic Studies, University of Ilorin, Kwara state.We attended the same University of Ilorin, I was a year ahead of him.I studied Geography but he studied Queen's language and unquestionably one of the best graduating students from the Faculty of Arts during his time on campus.
Last time in Nigeria for my mother's burial ceremony in Abeokuta, I travelled to Ilorin to meet him at the main campus after almost 15 years of separation from him.
Dr.Mahfouz Adedimeji welcomed me into his office and re-awakened my kindred spirit.
He later dropped a 'yellow' envelope to support my transport to Abuja. I can never forget that simple act of kindness.I am proud of his academic achievements any day anywhere.
I don't need to tell you any long story regarding my relationship with this gentleman.
Back to my passionate appeal, this missing laptop is part of his daily life as it contains many important documents.
Please, name your price and he is ready to pay you, return this laptop and we assure you of no prosecution from any 'transmitting' police officer on a mission of vengeance.
I am sure you're reading this open appeal or probably some of your co-travellers in petty crimes would draw your attention to this appeal.
If after reading this appeal, you still cannot produce the laptop for Dr. Mahfouz Adedimeji of the University of Ilorin, I have no other choice than to invoke the spirits of my 'spiritual' mothers to torment and smear you with the ointment of incurable insanity for the rest of your miserable life.
The 'spiritual' mothers whose two hundred wrappers will never kiss the ground. I am talking of wing commanders of the midnight when birds could no longer chirp gibberish to our ears.
As long as you drink water and breath air, you must surely walk when the road is crudely famished and thirsty for human blood.
With tears rolling down my cheeks, I am begging you for the last time to release the laptop of Dr. Mahfouz Adedimeji or patiently wait for the wrath of the angry gods.
You've murdered sleep and shall sleep no more with this theft of my brother's Lenovo laptop.
The ball is now in your court and the best time to act is today and not the day after tomorrow because delay could be dangerous.
Thank you for reading my open appeal. I hope to hear from you very soon.
Yours Faithfully,
Comrade Dare Lasisi.
Egunmogaji of Nigerian Bloggers
Daddy G.O of Nigerian Bloggers.
Acting VC of UniSambisa.
Agbako Baba Shomoye of Egbaland.
Sebiotimo of Glasgow.
Akowekowura of Yorubaland.
Awolumate of Scotland.
Baba Alaanu of Facebook.
http://www.darelasisi.co.uk/2018/06/still-like-bad-dream.html