My friend's cousin finished his PhD in America and got a job as a senior lecturer at one private university in Nigeria. He decided to...
My friend's cousin finished his PhD in America and got a job as a senior lecturer at one private university in Nigeria.
He decided to relocate to Nigeria to accept this offer but had an accident in his younger brother's car along Lagos-Ibadan expressway in 2014.
He died next day at the hospital as doctors battled to save him. Yet, he already secured a job in USA but his passion for a better NIGERIA killed him. He died as a patriot. I won't mention his name because some of his friends and relations are among my Facebook friends.
Can we still not question God? Shall we blame the village witches and wizards? Can we trace this tragic death to his destiny? Can we blame bad roads and sick drivers?
Hear this one again, during my Unilorin days, a female undergraduate student died as a result of botched abortion in 1994.
I even composed a tribute for her titled SEASON OF DEATH.
Miss Joke Grillo, unarguably one of the most beautiful Unilorin mini-campus ladies in the 1990s also died in a tragic accident along Ilorin-Ogbomoso road. The whole university community mourned the transition of this posh Lagos babe!
Another male undergraduate student also died by his own act of stupidity during this same period, he used teeth to cut wires because of a power outage in his off-campus hostel and suddenly NEPA restored power and he was instantly electrocuted. I even attended his burial ceremony in Ilorin.
We later gathered it was a spiritual attack from his village in Kogi state because his father wanted to be installed as a local Chief.
While working in central London (as a security officer!) about 10 years ago, one Nigerian guy just hated me for no reason.
He would always report me to our Oyinbo boss, accusing me of lateness to work when he was the undisputed king of latecomers.
What happened next? This guy's wife died in her sleep and he suspected I 'killed' the wife with my spiritual power.
I did not even sympathise with him over wife's death because he was my number one enemy at the workplace and hated me more than sh*t. I later left the job to move forward.
He cracked silly and politically incorrect jokes with my name many times.
Angel of death always approaches the next victims at least 21 days before the D-day. That's from the spiritual angle. Many people always search for OYEKU(Death deflector) or GBEKUDE(Death locker) to delay their deaths.
When my maternal grandmother died on June 14th, 1989 after a brief illness in Abeokuta, I saw her spirit or maybe her apparition at the junction leading to our house in Abeokuta.I told my late mother then.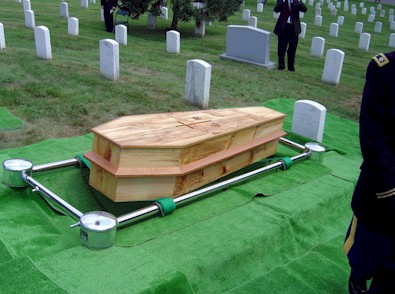 Many people are gifted with seeing 'strange' things but if they say such things, nobody would believe them since they are not well-known religious leaders with brainwashed members.
When my mother died on June 28th, 2012, I got the signal in London before anybody telling me.I linked up with her 'restless' spirit the next day to 'investigate' her sudden death at the age of 62!
As an uncanny coincidence, her own mother kicked the bucket in the month of June in 1989. June is probably a jinxed month for her and mother.
Some of our close friends and relations died this year, not because they are sinners but they just reached their own bus stops. We are not better than all the dead souls this year. Argue with your conscience!
Every soul created shall taste the bitter pills of death as stated in the Holy Quran. What will people say about you and me after our deaths? How are we helping people around us with our wealth, assets and knowledge? Think about this today.
A friend's brother( a fresh university graduate!) was brutally attacked and beaten to death last month for wrong parking at Christ Embassy Church in Lagos by four overzealous paramilitary security officers. The case is still under investigation by the police. This is pure MURDER and no justification to KILL anybody for the wrong parking of his car.
Another recently-married young Nigerian lady(Temitope Yusuf Obasa) just passed away during a childbirth delivery. Both mother and baby died same day!
How can you console the husband and parents?I picked this tragic story from
Dewunmi Lagos
's Facebook page today.
Simon Beckett wrote in his bestselling novel, Chemistry of death :
"A human body starts to decompose four minutes after death. The body, once the encapsulation of life, now undergoes its final metamorphoses. It begins to digest itself. Cells dissolve from the inside out. Tissue turns to liquid, then to gas. No longer animate, the body becomes an immoveable
feast for other organisms. Bacteria first, then insects. Flies. Eggs are lain,then hatch.
The larvae feed on the nutrient-rich broth and then migrate. They leave the body in orderly fashion, following each other in a neat procession that always heads south. Southeast or south west sometimes, but never north. No one knows why."
Without blowing my own vuvuzela, I have touched many lives positively on this social media in the last 10 years.I say it loud and proud anywhere.
That's the bitter truth for my haters to swallow like panadol tablets.
A graveyard is the most fertile place in the world, millions of people died without achieving their goals and dreams in life, they left this sinful world with revolutionary ideas that would have changed our world for better. That's one of the mysteries of life.
Nobody is above death, nobody is too young or too old to die.
I crave for longevity like all mortals, I love to be in good health and wealth but if death comes, no regret and nothing to fear. I wish a public library shall be built in my memory, Dare Lasisi Library.
***To be continued.